SEED TO SALE, FROM COLORADO, BY VETERANS AND HEMP INDUSTRY PROFESSIONALS
UnCanna is a Veteran owned and operated hemp phytocannabinoid (CBD) advocacy, education, and sales company operating out of Denver, Colorado. We are vertically integrated, from seed to sale, with true industry leaders, allowing us to provide the highest quality products on the market and remain a leading, trusted voice of advocacy in the Veteran community.
Meet Coby, the Founder of UnCanna. A former Army Ranger, he honorably served his country for over a decade in Light Infantry, Airborne, and Special Operations units. He founded UnCanna based upon his own personal experiences coping with numerous conditions that are commonly experienced within the Veteran community.
Coby had the typical Type-A persona, relentlessly pursuing excellence while burying all of his problems. He served throughout numerous combat deployments, competed in the Best Ranger Competition, and led training in a secret program for Tier 1 Operators and Other Government Agencies. He was selected to attend, and completed, the most notorious Special Operations selection in the world, among countless other examples of leading from the front.
All of his issues came to surface in 2018, after two of his friends took their lives, which brought the total friends lost to suicide to seven. Throughout almost a year of various therapy methods and the typical treatment options offered, Coby was prescribed numerous medications and ended up experiencing their side effects. These prescriptions destroyed his mental state and created massive personal issues, almost resulting in the loss of his life by his own hands, again. Frustrated and angry with the DOD healthcare system, while experiencing depression like never before, he started researching alternatives to find normalcy again.
Over prescribing is a common occurrence, and dangerous prescription drugs are currently the primary solution provided to Service Members seeking treatment for anything from chronic pain to anxiety and depression. "It was the first step in the process, they loaded me up with numerous pharmaceutical medications that compounded my issues."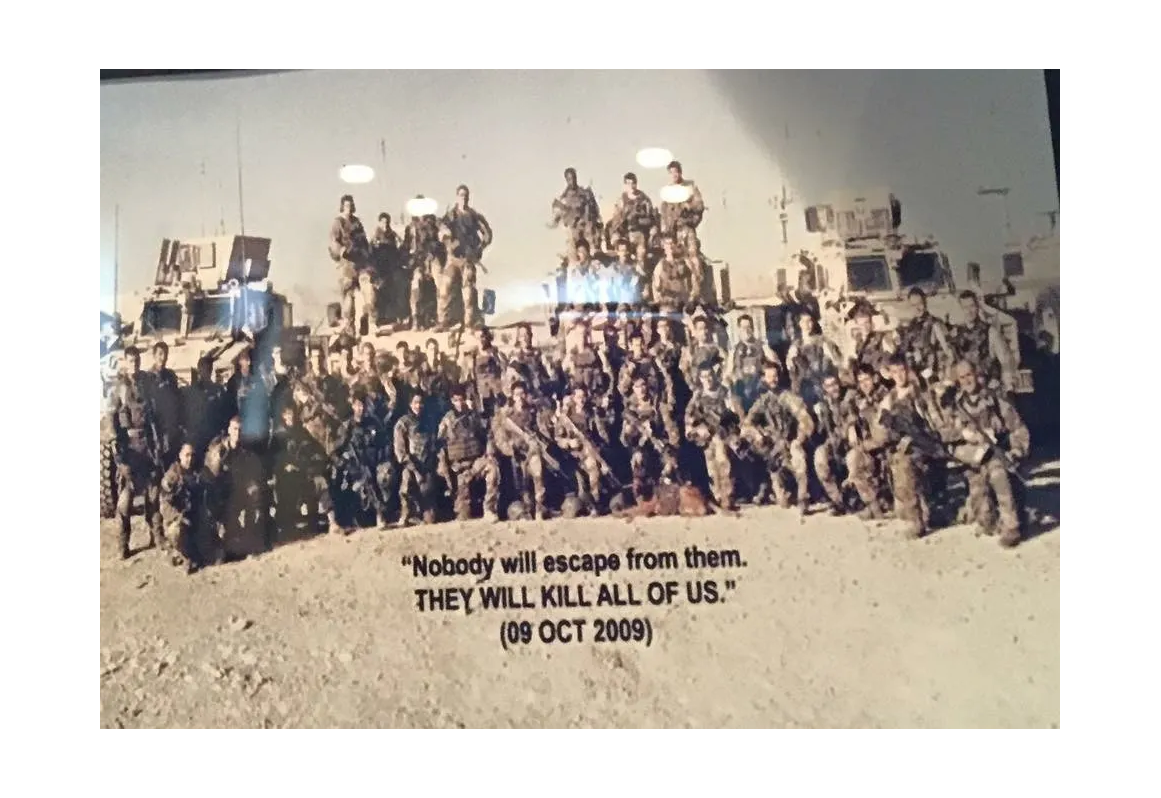 After learning about non-intoxicating, hemp-derived CBD in an outpatient therapy program, Coby tried several CBD products out of Denver and experienced positive results. He states, "CBD is not a miracle cure-all, but it played a huge role in getting me healthy and focusing on living a positive life. I believe it can help save lives when used in conjunction with other positive modalities."
Facing transition, he reached out to industry leaders and cannabis researchers for mentorship, with an emotionally charged story, to help him stand up a company that would deliver regulated, high quality products that are designed for efficacy, directly to his demographic. He then started the arduous task of breaking stigma within his community with accurate education, current research, and bold advocacy.
Coby broke barriers in the Veteran community, leading the CBD movement with UnCanna. Currently, UnCanna has helped change the lives of tens of thousands of people. He has found his calling, and is on a mission to reverse the DOD ban on CBD, to allow Service Member access to non-intoxicating, natural alternatives.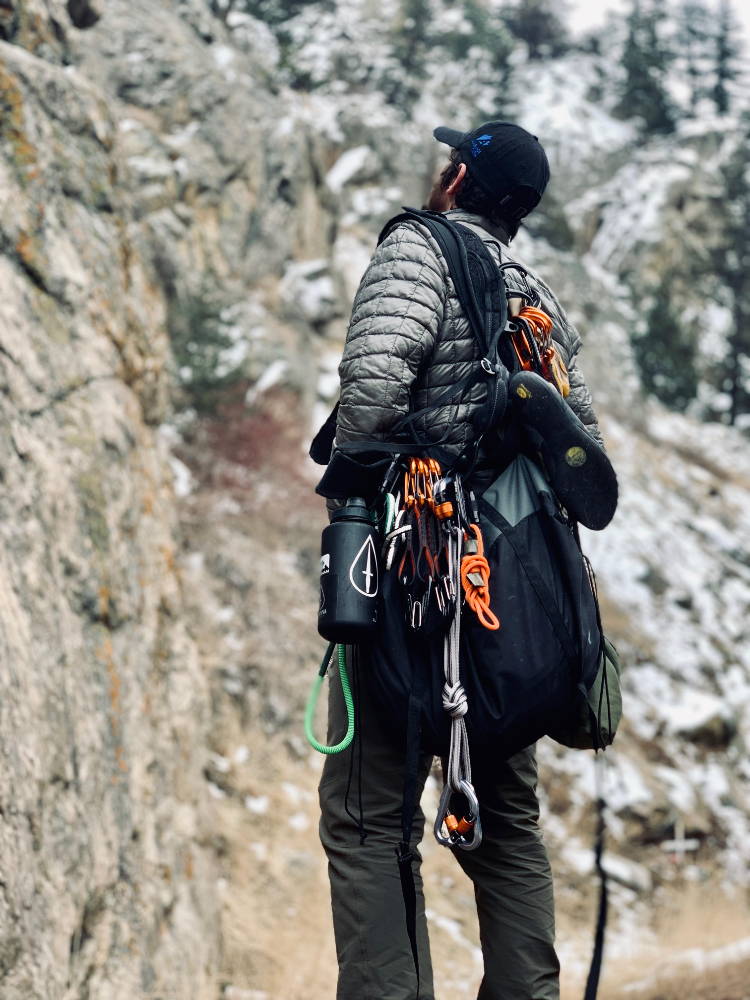 A positive network and environment can save lives.
---
Coby states, "CBD is a tool that has now been proven through incredible amounts of anecdotal evidence, as well as government studies, to positively change lives, even saving them in some cases. We were one of the first to break stigma in the Veteran space with research and education, essentially curing ignorance, and we're doing things the right way. The industry has exploded, making it difficult for people to find quality, lab tested products, designed for efficacy. Our products are safe, effective, and we're going to continue pushing for and creating positive change, whether some disagree due to their own ignorance or not."
He urges consumers to conduct their own due diligence and not buy into the cool guy, fad, or celebrity marketing schemes, as 90% of the industry offers low quality/potency products at ridiculous prices. There is some "sales psychology" at play here, but when numerous investor funded brands are upcharging $60+ on top of market rates for no reason other than to increase their profits, that is a trap that we do not want Veterans to fall into.
We use direct feedback from members of our community, and over a decade worth of business development in partnership with hemp industry experts and actual researchers, to grow and process regulated products in accordance with industry leading standards.
We are the most trusted Veteran Owned and Operated CBD company, leading positive change within the Veteran community.
FARMS | PROCESS | STANDARDS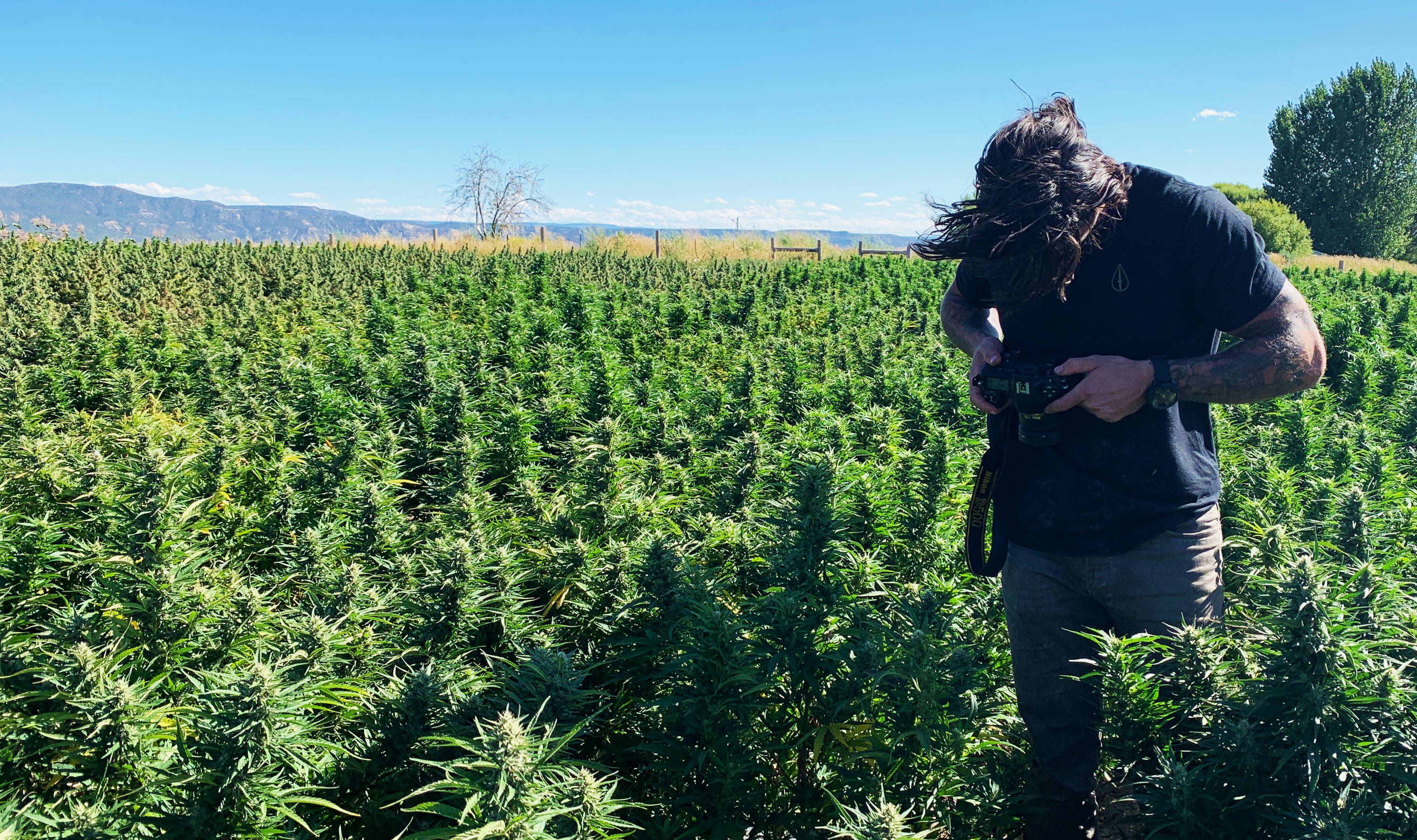 UnCanna CEO reviewing media from one of our farms located outside of Durango, Colorado (2019)
The farmers never get any credit, especially in an industry that is now saturated with white-label out of state operations, but they are the backbone of these products. Our Farm lead developed cancer years ago and his family farm was converted to grow high quality strains of hemp that produce high CBD content. We are proud to work with them, and are personally telling you that our quality starts at the farm. We are able to offer a small batch, craft hemp extract as our partners have perfected this process and scaled their operations without sacrificing quality, with many years of experience growing in Colorado.
We are different from the majority of the CBD industry due to a variety of reasons, but first and foremost, we have complete oversight from seed to sale. We develop products designed for efficacy, for Veterans who deal with real physical and mental injuries, in conjunction with hemp industry experts and researchers.
Our hemp is sourced from local Colorado partner farms, it is organically grown under the sun by some of the best in the business and we enjoy consistent yields. Our high CBD content hemp is sent to our food grade processing facilities after harvest, once it has been trimmed and dried, for further processing into our individual products.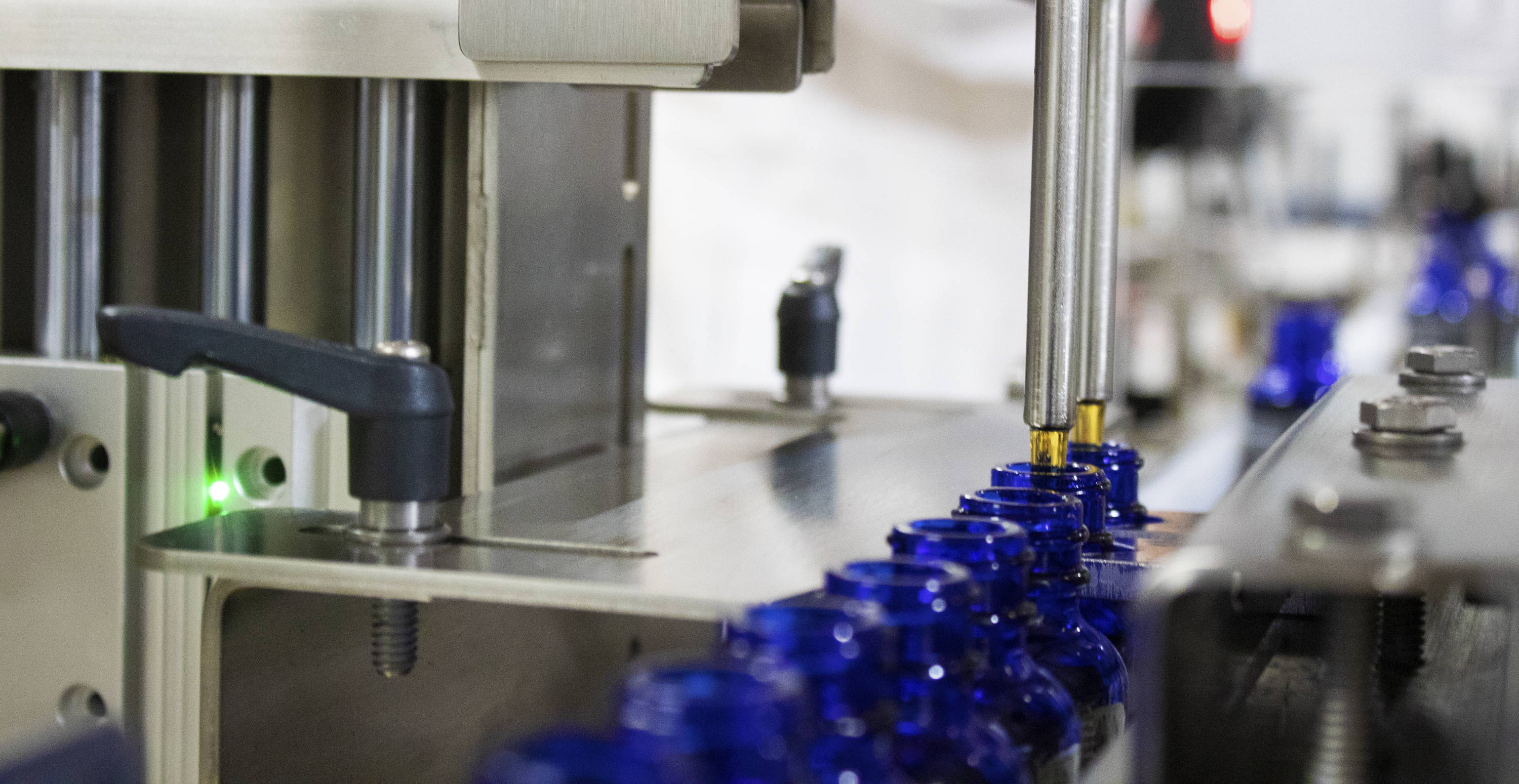 Bottling line at our ISO certified, and FDA registered, food grade processing facility in Boulder, Colorado (2019)
We use Supercritical Co2 and Ethanol extraction techniques to create our products. These are normal food grade processing techniques used to produce many food items from decaf coffee to jelly filled doughnuts.
Our products are processed, filled, labeled, and safety sealed in an ISO certified and FDA registered facility, with cGMP practices in use. We have Colorado Department of Agriculture registration and Colorado Department of Public Health and Environment registration, with additional certifications in progress. Essentially, all regulations we expect the FDA and USDA to implement, we are currently implementing or they have already been implemented.
Every batch of product is lab tested for purity, safety, and potency by Botanacor Laboratories, a local independent Colorado testing facility. We run full panel labs, which means you get microbial, heavy metal, and pesticide analyses along with potency reports. Our lab results are guaranteed, giving you confidence in your purchase. Seed to sale tracking capabilities are utilized.
We do not imply that our products are a miracle cure-all, nor push slivers of evidence as fact. We take a research based approach to our advocacy campaigns and education efforts. We are your trusted source of hemp-derived CBD products and accurate information.
We are real people who give back to the Veteran community.
We hire from the community, advocate for the community, and regularly donate to foundations within the community.
Additionally, our CEO is highly sought after by numerous hemp organizations, political components, and Veteran wellness foundations. Many discussions are in progress in regards to him serving on these Commission Boards, and we will keep you updated as he continues to make progress in our fight for DOD access.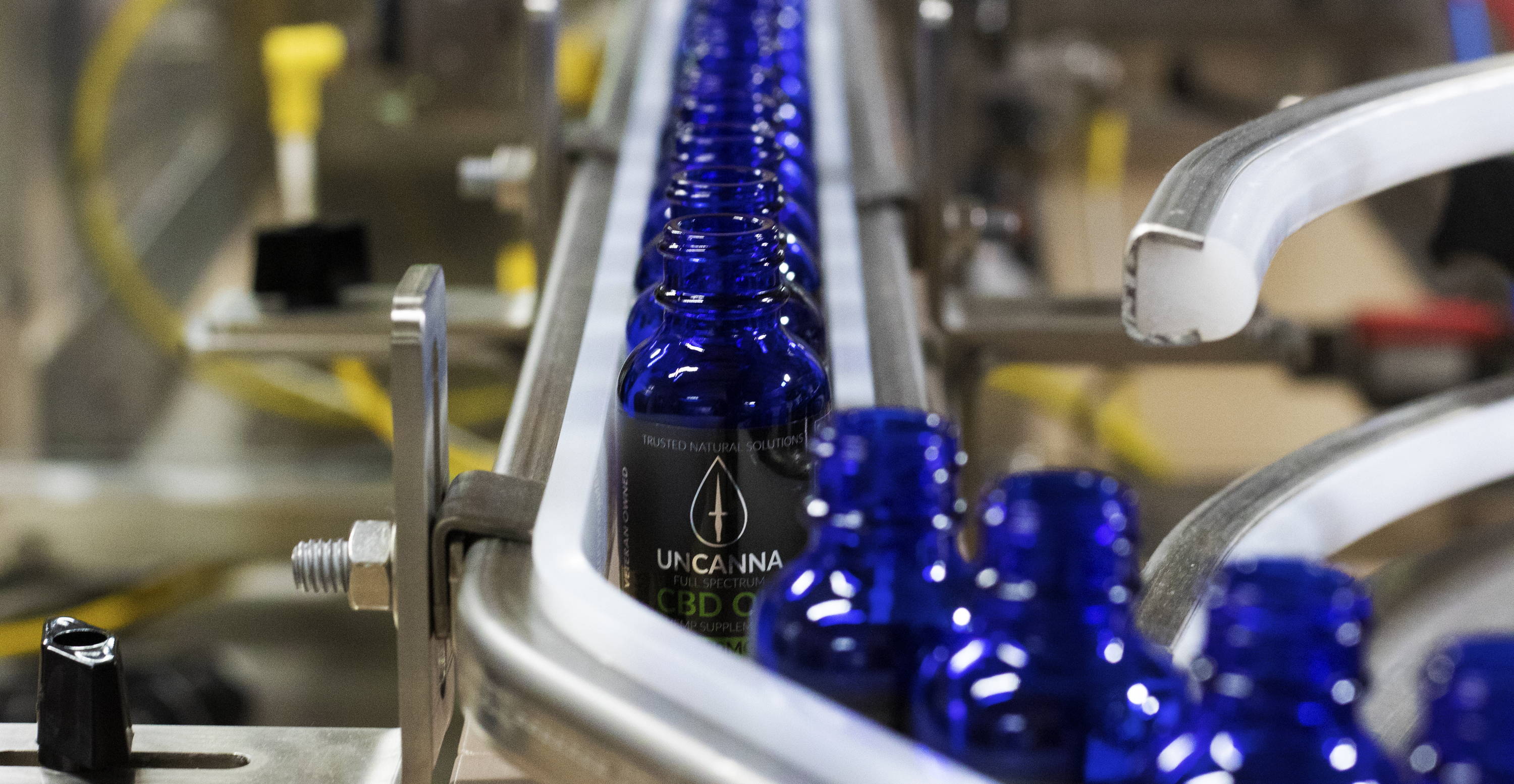 After filling, droppers are inserted and are then the products are safety sealed and funneled to the pack line (2019)
---
Our customers, affiliates, advocates, and friends include Special Operations and Conventional Veterans from every branch of service, LEO, FIRE, EMS, and outstanding civilians alike.
We are supported by America's best, and strive to exceed their expectations.
- Coby -