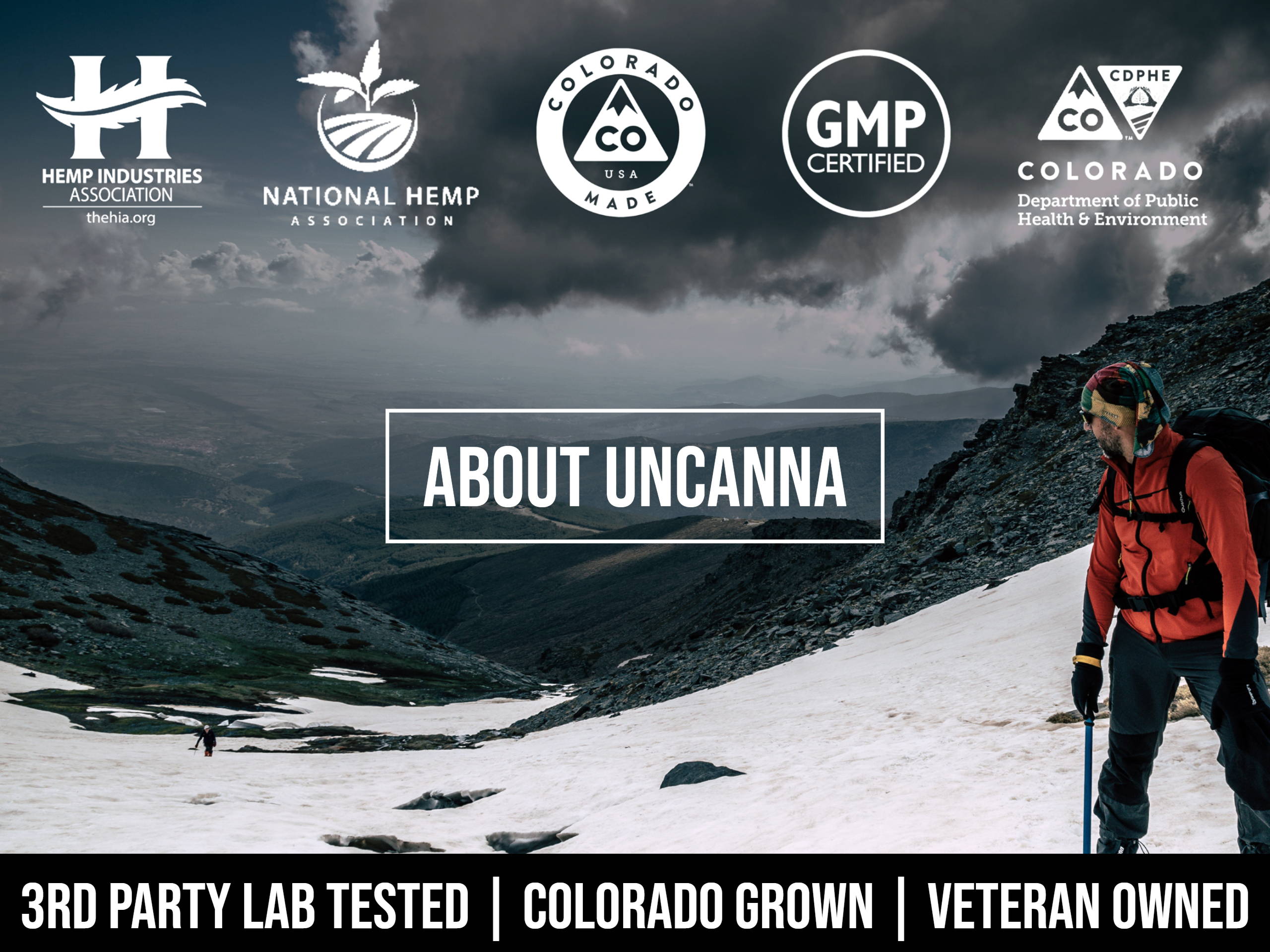 UnCanna is a Veteran owned and operated hemp phytocannabinoid (CBD) advocacy, education, and sales company operating out of Denver, Colorado. We are vertically integrated, from seed to sale, with true industry leaders, allowing us to provide the highest quality products on the market and remain a leading, trusted voice of advocacy in OUR Veteran, FEDERAL, AND FIRST RESPONDER communitIES.
Coby Cochran is a former Army Ranger who honorably served for over a decade in Light Infantry, Airborne, and Special Operations units. He founded UnCanna based upon his own personal experiences coping with numerous conditions that are commonly experienced within the Veteran demographic.
Coby had the typical Type-A persona, relentlessly pursuing excellence while burying all of his problems. He served throughout numerous combat deployments in positions ranging from Rifleman to Airborne Infantry Platoon Sergeant. He received the Enlisted Leadership Award at US Army Ranger School, achieved 15th place in the 2012 Best Ranger Competition, served as the senior instructor in a classified program for Special Mission Operators and as the senior training lead for Other Government Agency personnel. He was selected to attend, and successfully completed, the most notorious Special Operations selection in the world, among countless other examples of leading from the front and striving for excellence, both stateside and overseas.
His personal issues came to a head in 2018 after two of his friends took their lives as he was coming back from another trip overseas. Seven friends that he had served with had taken their lives over the last decade, to include his father. Struggling with alcohol and prescription drug abuse, major depressive disorder, chronic pain, PTSD, TBI, and other physical and mental conditions had been the norm for many years. It is safe to say that as good as he was at work, was as bad as he was outside of it. The same can be said for many within our community.
Motivated by his close friends and family, he sought help for a decade of injuries. Throughout various therapy methods and the typical treatment options offered, he was prescribed numerous medications and ended up experiencing their negative side effects. Frustrated and angry with the "check the box" healthcare system, he started researching alternative treatments to find normalcy again.
Over prescribing is a common occurrence, and dangerous prescription drugs are currently the primary solution provided to Service Members seeking treatment for anything from chronic pain to anxiety and depression. He states, Our brains are physically injured, yet we don't look at them. We prescribe. It was the first step in the process, they loaded me up with numerous pharmaceutical medications that compounded my issues. I cannot blame the health professionals, as this is standard protocol and they follow their SOPs. I have been relentlessly pursuing brain scans for over two years now, with no progress made in regards to "looking under the hood". Instead, the DOD and VA push a list of medications while stating we'll keep trying until we find the right combination, with only a slight mention of the negative side effects which many find out are very serious.
After learning about non-intoxicating, hemp-derived CBD in an outpatient therapy program, trying products out of Denver, and implementing a daily CBD regimen, he stopped taking numerous pharmaceutical medications which facilitated the ability to make further positive changes in every aspect of his life. He used his drive and determination to pursue learning as much as possible about non-intoxicating, natural cannabinoids and their potential benefits, with the help of local industry leaders.
He states, "CBD is not a miracle cure-all, but it played a huge role in getting me healthy and focusing on living a positive life. I believe it can help save lives when used in conjunction with other positive modalities."
Facing an inevitable transition, he reached out to industry leaders and cannabis researchers for mentorship, with an emotionally charged story, to help him stand up a company that would deliver regulated, high quality products that are designed for efficacy, directly to his demographic. He then started the arduous task of breaking stigma within the Veteran community with accurate education, current research, and bold advocacy. UnCanna was one of the first companies to establish a large presence in the Veteran space, and is still accepted as the industry leader within the Veteran community.
Currently, UnCanna has helped change the lives of over ten thousand people, the majority being Veterans and First Responders. He has found his calling, and is on a mission to remove the barriers to access for non-intoxicating, natural alternatives.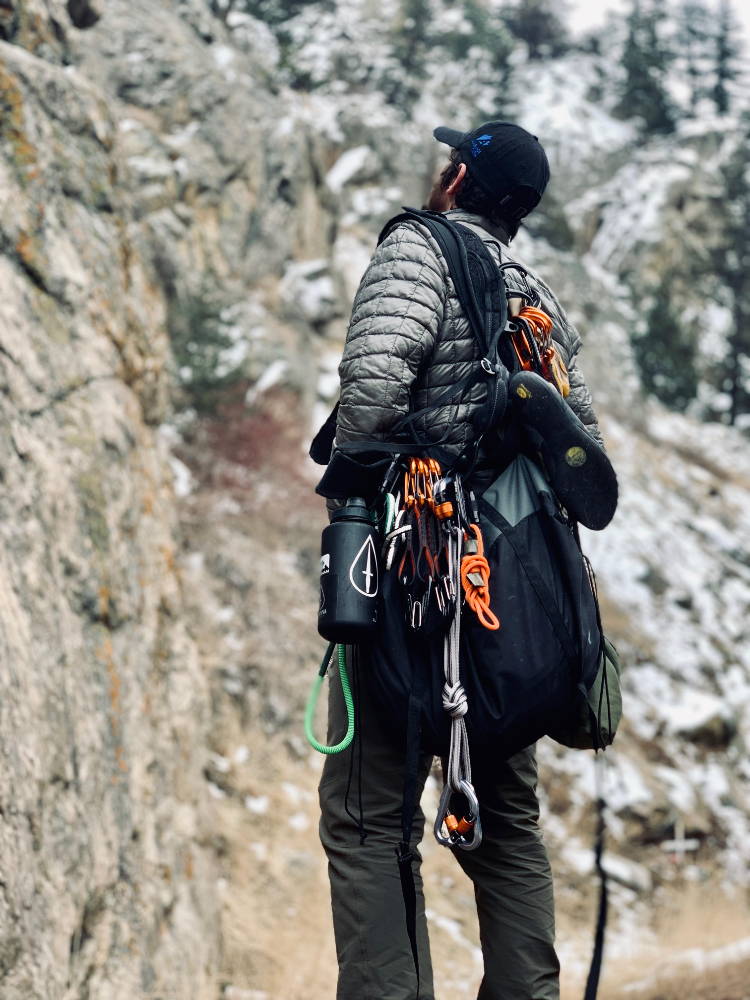 ---
We use direct feedback from members of our community, and over a decade worth of business development in partnership with hemp industry experts and cannabis researchers, to grow and process ISO quality managed products in accordance with industry leading standards such as cGMP and third party lab testing. We are the most trusted Veteran Owned and Operated CBD company, leading positive change within the Veteran community.
FARMS | PROCESS | STANDARDS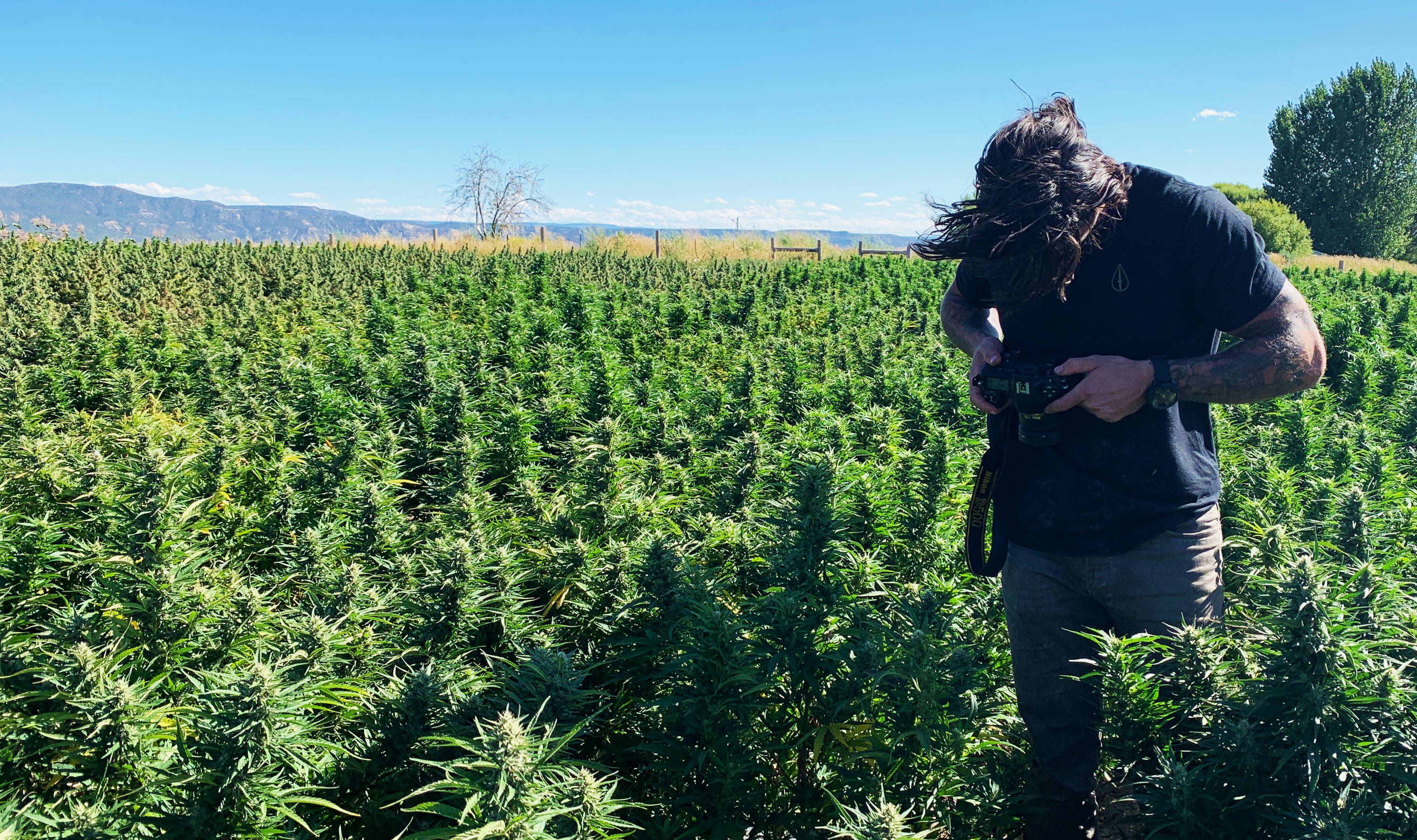 We are different from the majority of the CBD industry due to a variety of reasons, but first and foremost we have direct oversight of our operations, working closely with our partners. We develop products designed for efficacy, for Veterans who deal with real physical and mental injuries, in conjunction with hemp industry experts and researchers. Whereas the majority of the CBd industry develops gimmicks and products for return on investment ie low potency/overpriced.
Our hemp is sourced from local Colorado partner farms, it is organically grown under the sun by some of the best in the business and we enjoy consistent high cannabinoid content yields. Our hemp is sent to food grade processing facilities in Boulder once it has been trimmed and dried, for further processing into our individual CBD products.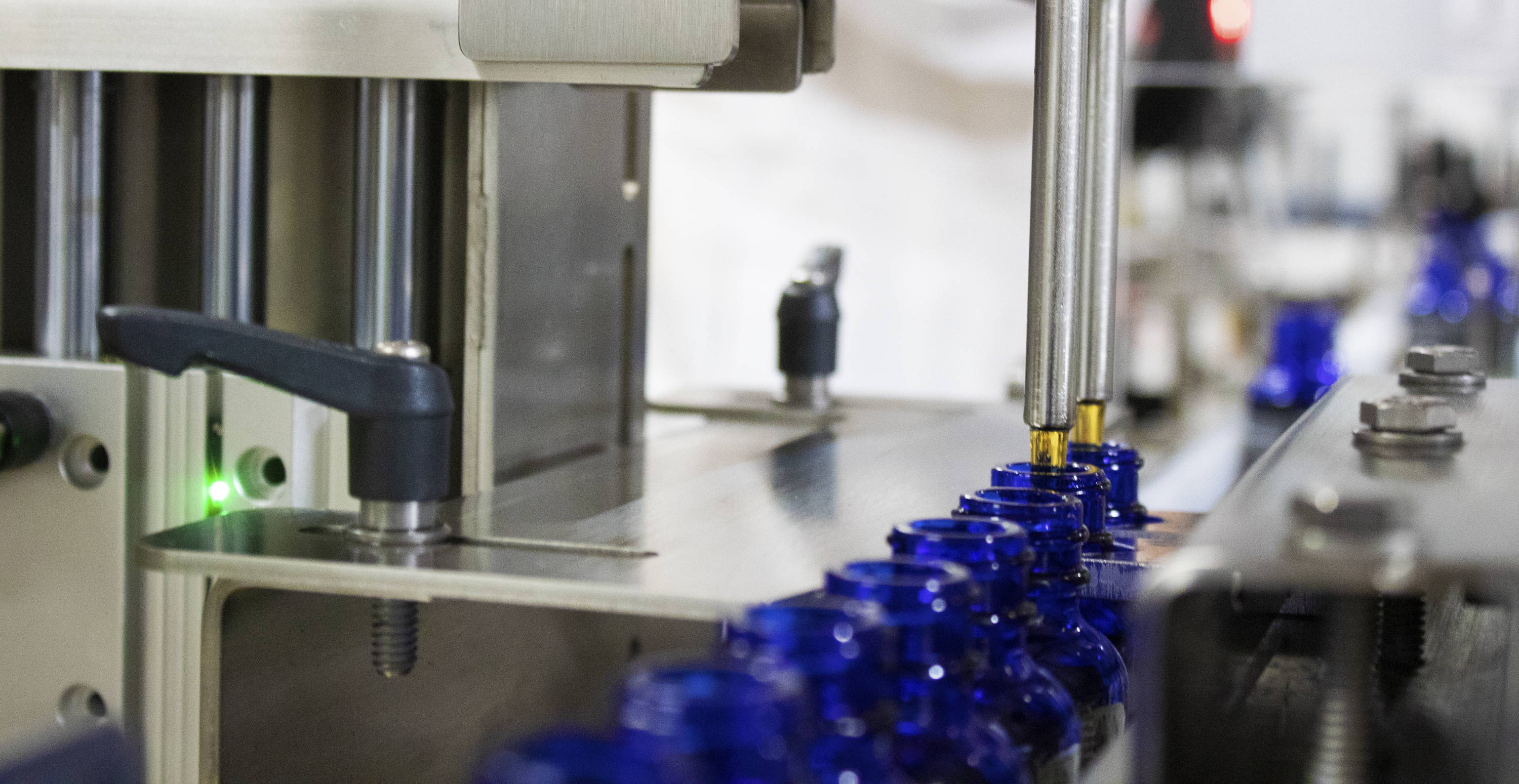 Bottling line at our ISO certified, and FDA registered, food grade processing facility in Boulder, Colorado (2019)
We use Supercritical Co2 and Ethanol extraction techniques to create our products. These are safe, normal food grade processing techniques used to produce many food items from decaf coffee to jelly filled doughnuts.
Our products are processed, filled, labeled, safety sealed, and shipped in an ISO certified and FDA registered facility, and we are certified in good manufacturing practices (GMP). We have Colorado Department of Agriculture registration and Colorado Department of Public Health and Environment registration, with additional certifications in progress. Essentially, all regulations we expect the FDA and USDA to implement have already been implemented.
Every batch of product is lab tested for purity, safety, and potency by Botanacor Laboratories, a local independent Colorado testing facility. We run full panel labs, which means you get microbial, heavy metal, and pesticide analyses along with potency reports.
We do not imply that our products are a miracle cure-all, nor push slivers of evidence as fact. We take a research based approach to our advocacy campaigns and education efforts and rely on our customers to state what we legally cannot. We are your trusted source of hemp-derived CBD products and accurate information.
We are real people who give back to the Veteran community. We hire from the community, advocate for the community, and regularly donate to foundations within the community. We appreciate your support, and value you as members of this #OptNatural movement.
Our customers, affiliates, advocates, and friends include Special Operations and Conventional Veterans from every branch of service, LEO, FIRE, EMS, and outstanding civilians alike.
We are supported by America's best, and strive to exceed their expectations.
- Coby -